*Please note that all menu plans are subject to LIFE! If you get your heart set on seeing a particular recipe appear on the blog within the next week and it never appears... just send me a message and I will send the recipe on to you.
MONDAY, MAY 7TH = Asian Turkey Meatballs with Lime Sesame Dipping Sauce
TUESDAY, MAY 8TH = Cheesy Quinoa Mac and Cheese
WEDNESDAY, MAY 9TH = Slow Cooker Cilantro Lime Chicken
THURSDAY, MAY 10TH = Spinach Enchiladas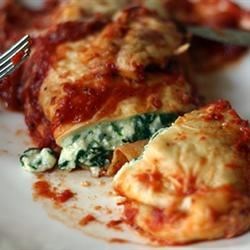 FRIDAY, MAY 11TH = Out to dinner to celebrate my beautiful mother's birthday! Aren't my parents so adorable?
SATURDAY, MAY 12TH = Baja Chicken Pizza
(All food pictures are from Pinterest and I stake NO claim to them! I will site proper sources with each recipe as I make them this week!)